I really like travelling. I like to look at people, to try what they eat, to do shopping in their markets, to listen to their languages even if it is incomprehensible.
Then, I took pictures and I record soundscapes to have some souvenirs. Sometimes I'm lucky, like in this case.
I was in Kovalam, in India. It was December 2008. I was having breakfast in a bar, in front of the sea. All of a sudden a group of fishermen came, starting to pull the nets on land. Their movements were regular, following the rhythm of a work song.
Here's the  video.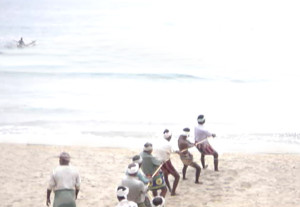 Social Share